Launch of NCAJ Inaugural Annual Report 2021/22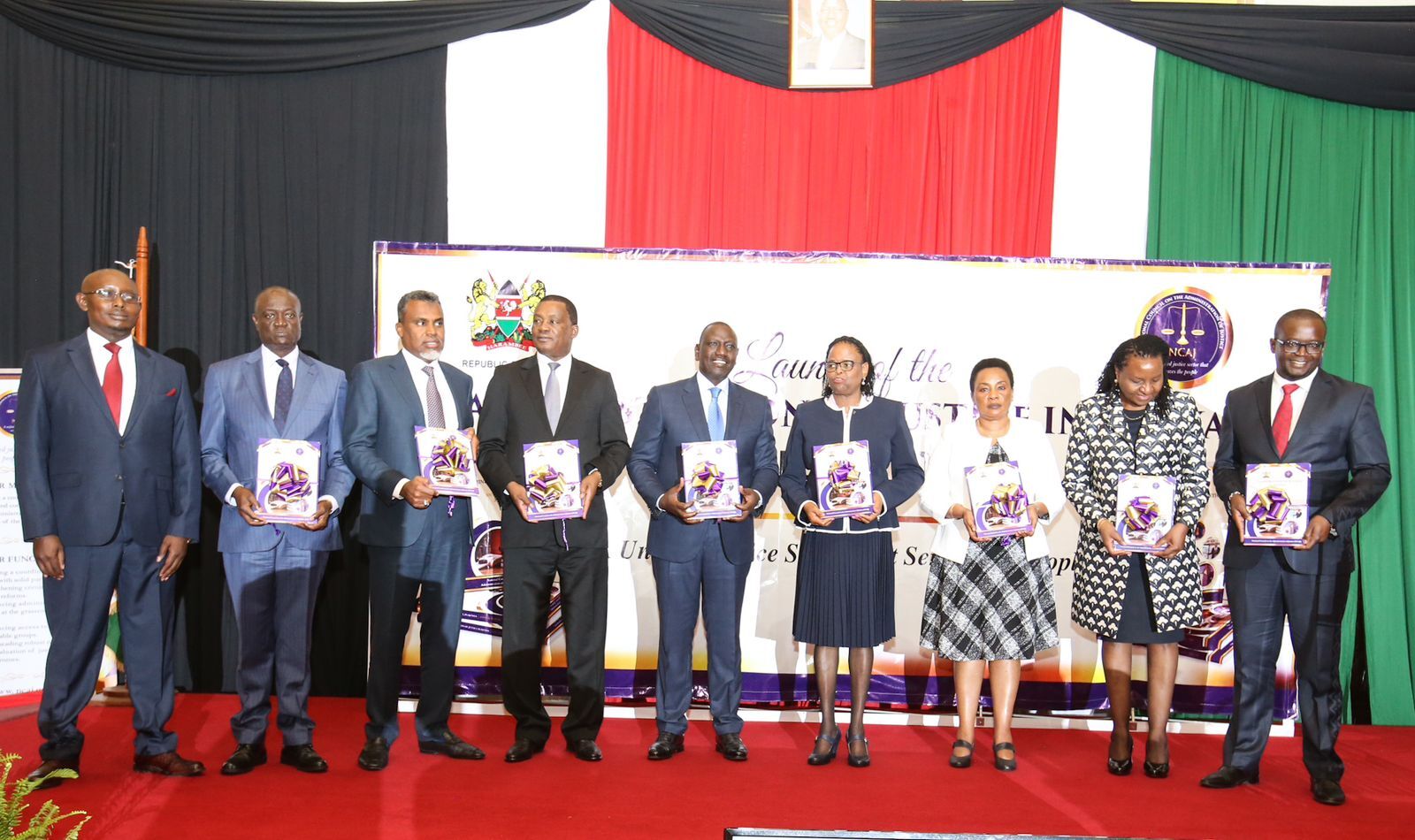 The inaugural Administration of Justice in Kenya 2021/22 Report by The National Council on the Administration of Justice (NCAJ) was launched this morning at an event graced by the President of the Republic of Kenya, His Excellency Dr. William Samoei Ruto
Since its inception in 2011, the NCAJ has provided a platform for actors in the justice chain to design responses to the challenges within the sector.
During the reporting period, the number of Court Users Committees were expanded to 236, key among them, Children CUCs, Environment and Land CUCs and Commercial Court CUCs. At the grassroots level, CUCs were instrumental in unlocking barriers to the administration of justice.
The NCAJ, in acknowledging the unique vulnerabilities of survivors and victims of SGBV revamped its working committee on Sexual and Gender-Based Violence and developed Standard Operating Guidelines on SGBV.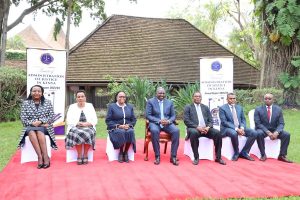 We recently launched the National Specialised Court Users Committee for the SGBV Court to consolidate efforts to ensure that SGBV cases are heard and determined in the most efficient way possible.
NCAJ recognises that it is yet to fully harness the potential of technology in enhancing access to justice. Accordingly, it has established a working committee to facilitate the rollout of ICT focussed collaboration.
The report identifies challenges that plague the sector and hamper effectiveness. These are limited resources, human and financial. In addition, we observe that there have been instances of overlapping mandates between institutions that have played out negatively in public.
The Council remains focused on deepening criminal justice reforms and, in May 2022, successfully convened the 2nd National Conference on Criminal Justice Reforms dubbed 'Towards A Rights-Based Criminal Justice Sector.'
The conference delved into topical matters such as leveraging technology to enhance access to justice, safeguarding human rights in the administration of justice, enhancing access to justice for vulnerable groups and tackling corruption in the justice sector.
In the next financial year, the NCAJ will prioritise finalisation of the Draft NCAJ Bill, development of the ICT Policy, strengthening of CUCs, reforms focused on vulnerable groups, broadening our network of collaborators and formulating coordinated responses to corruption.