Advisor Strategy
Advisor, Strategy– Loise Wangechi Ndung'u
Roles and Duties of Advisor Strategy,OCJ
Advisor, Strategy– Loise Wangechi Ndung'u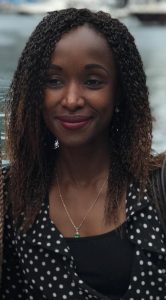 Loise Wangechi Ndung'u is an Advocate of the High Court of Kenya and a Commissioner of Oaths. She holds a Master of Laws degree from the Australian National University, a Bachelor of Laws degree from the University of Nairobi, a Bachelor of Arts (First Class Honours) from the University of Nairobi, a Graduate Diploma in Australian Law, and a Kenya School of Law Diploma.
She has worked internationally and locally. She has been in both private practice and public service. She has previously worked for the Judiciary of Kenya, Supreme Court, as an advocate/legal researcher/ law clerk before delving back into private practice.
She has a talent for identifying and resolving complex legal issues. She possesses a vast array of legal skills including but not limited to rendering legal: advice, analysis, research, drafting, and opinion writing. She is an avid reader, purposeful about the law and policy, and always keen to find effective speedy resolutions to legal conundrums combining knowledge in Law, Political Science and Sociology.
She is currently the Advisor, Strategy to the Hon. Chief Justice.
Roles and Duties of Advisor Strategy,OCJ