Communications Advisor
Communications Advisor–Michael Mumo
Roles and Duties of Communications Advisor, OCJ
Communications Advisor–Michael Mumo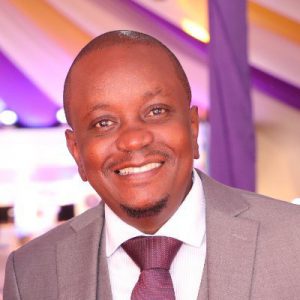 Michael Mumo is a Chevening scholar who holds a Master's Degree in Journalism from City, University of London. He has experience in print, radio and television journalism spanning over 20 years. Michael is currently the Communications Advisor to the Hon. Chief Justice of the Republic of Kenya.
Before this appointment, Michael was the Radio Programmes Manager at the State broadcaster, Kenya Broadcasting Corporation, overseeing 21 radio services with a staff complement of 170 under his supervision.
Prior to joining KBC, he served as a Director of the Nairobi Water and Sewerage Company where he chaired the Technical Committee.
Michael started his reporting career as a correspondent at the Daily Nation and later moved to the Nation Broadcasting Division where he worked in both radio (Nation FM) and television (NTV) as a reporter and editor. He subsequently joined Capital FM where he worked until 2019. During this stint, he served as Editorial Director overseeing editorial content for the group's radio, online platforms and was a member of the media company's Board of Directors.
In 2015, he was among four Kenyan journalists selected to accompany Pope Francis and report on his inaugural three-nation African tour.
In 2016, Michael was among two Kenyan journalists who participated in the United States General Election embed programme, and was attached to the New Hampshire Public Radio (NHPR).
In the course of his journalism career, Michael has accompanied the President of Kenya during international engagements including the G7 Summit in Italy, the United Nations General Assembly in New York and World Economic Forum held in Kigali, Rwanda.
Michael is duly accredited by the Media Council of Kenya and is a member of the Kenya Editor's Guild, where he previously served as Secretary. He is also a member of the Public Relations Society of Kenya.
Roles and Duties of Communications Advisor, OCJ