Installation ceremony of the Principal Judge of the High Court Hon. Eric Kennedy Okumu Ogola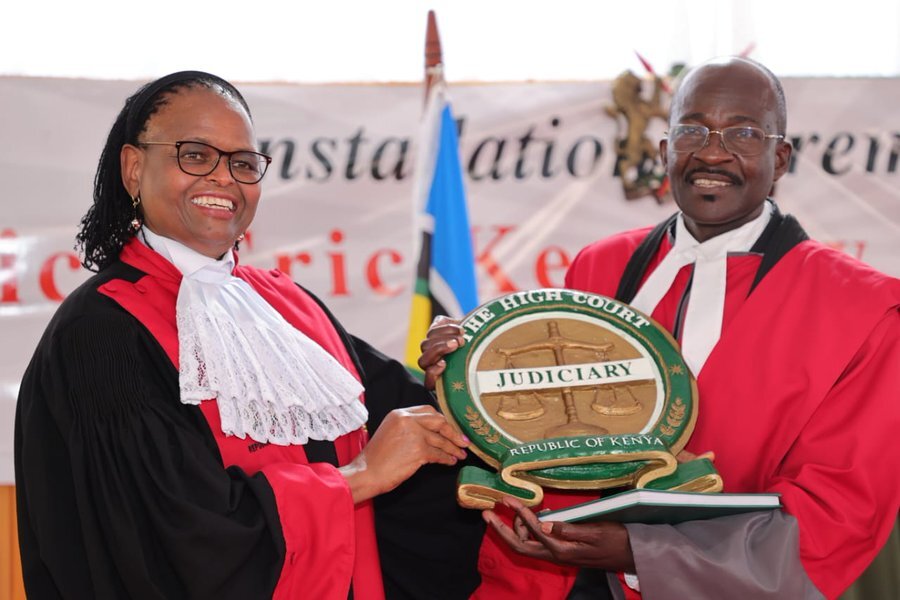 Chief Justice Hon. Martha Koome presided over the Installation Ceremony of Hon. Justice Eric Kennedy Okumu Ogola as the Principal Judge of the High Court of Kenya at Milimani Law Courts, Nairobi.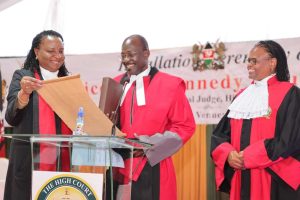 She thanked the outgoing Principal Judge, now Judge of the Court of Appeal, Hon. Lady Justice Lydia Achode for her service and leadership of the High Court over the last four years. Further, she recognized and applaud the efforts of Presiding Judge Emeritus in improving service delivery which has been achieved through embracing new initiatives such as automation and leveraging of technology in service delivery and embracing performance management.
The assumption of office as Principal Judge of the High Court implicates the idea of "shared leadership" drawn from Article 165 of the Constitution in the case of the High Court and championed in the #STAJ Vision for the Judiciary.
"We have now set our benchmark for expedited delivery of justice to be the goal of ensuring that no court case stays in a trial court for more than three years, and no more than one year on appeal, "she said.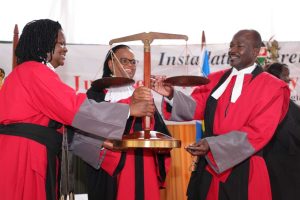 At the day of Hon Eric Ogolla's assumption of Office of the Principal Judge, the High Court currently has 82,852 pending cases with a backlog of 52,920 cases. 19,701 of these cases have stayed in the Court beyond our STAJ benchmark of three years. The Honourable Chief Justice implored his Lordship and the High Court team to focus on these 19,701 cases during his first year in office and come up with strategies and interventions that will ensure that these cases will be out of the court system by December 2023